Discover the Potential of Cloud Payroll
with SAP SuccessFactors
Explore the transformative benefits of migrating to Cloud payroll. Improve decision-making, enhance precision, and drive data-driven business growth.
Download our FREE eBook to discover:
Cloud capabilities for safeguarding your payroll function's future

Strategies to secure organization-wide support

Achieve spot-on payroll accuracy with seamless time tracking integration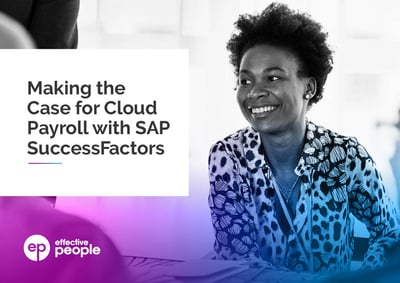 Find out if you're ready to revolutionize your payroll system today.